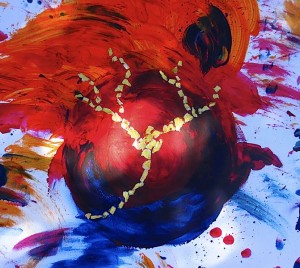 Professional Supervision sessions are for Creative Arts Therapists or any mental health professionals who want to reflect on their professional work in a creative, one to one, experiential session.  In  Supervision I draw on my 15 years of experience working therapeutically with individuals and groups, as well as my experience teaching and supervising students in the Masters of  Therapeutic Arts Practice at MIECAT, in order to best support you in your work.
In Supervision we can use Creative Arts Therapy processes to explore both the professional and personal aspects of your work and focus on what you need most to thrive in your work.  Supervision is a valuable experience for debriefing any difficult situations, brainstorming new ideas, and exploring what would benefit and further your professional work.  Supervision also will assist if you have a feeling of working in isolation and would appreciate some support to become re-inspired and avoid burn out.
If you are a Counsellor, Psychologist, Social Worker, Mental Health professional or anyone else working in the caring professions, we can look at ways that specific Creative Arts Therapy processes can be adapted to the work you already do.
Supervision sessions are offered in Fitzroy for 1 1/2 hours.  For more information or to make an appointment, contact Jennifer using the contact form.