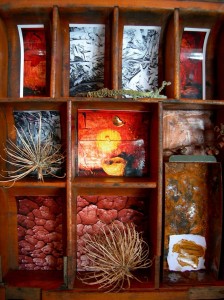 "Often it is necessary to clarify a vague content by giving it visible form… Often the hands know how to solve a riddle with which the intellect has wrestled in vain." ~Carl Jung
Upcoming Creative Arts
Therapy Events in Melbourne

2017 Dates will be confirmed shortly.
Please go to Contacts if you'd like to join the mailing list to receive an update once dates are confirmed.
Creative Arts Therapy Weekend Workshops
Creative Arts Therapy 6 Week Groups
Private Sessions
Private sessions are available by appointment all year round in Fitzroy.  
For more information or bookings please go to Private Sessions
Follow Us on Facebook